With so many different kinds of silicone sealant in the market, it can be overwhelming to choose the best one. This is why in this article, we will highlight various kinds of silicone sealant and their uses. This will help put you in the best position to choose the appropriate silicone sealant for your preferred application.
As far as DIY jobs are concerned, the term silicone sealant is perceived to be broad. This suggests that a specific kind of silicone sealant cannot be applied for everything. Each of them have different resistance, flexibility and durability. This means that you need to know which one to pick based on the job that you are intending to do. In other words, silicone sealant is categorized by its purpose.
Applications for Silicone Sealants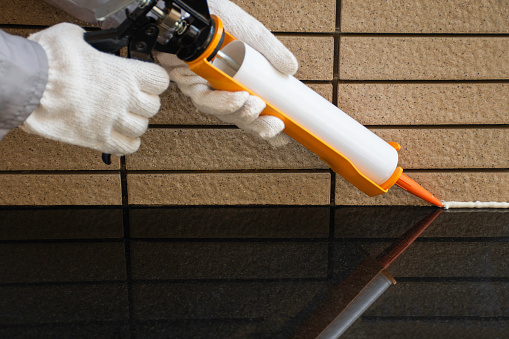 They are known for being used for the DIY jobs in kitchens and bathrooms. Since silicone sealants have waterproof properties, they are believed to be the best as far as sealing showers, kitchens, bathtubs, and toilets is concerned. They can also be used to fix water lines and pipes.
They have also been acting as bond for several materials such as glass, wood, plastic, and metal.
Though they are not meant for holding heavy-weight bearing items, they are known for providing adhesion for most construction works. They can also seal off properties. In other word, there are unlimited uses for silicone sealant. Since it has properties associated with weather resistant, they can be used on different automobile and electrical devices.
Choosing the Right Silicone Sealant
Since the silicone sealants are versatile, they can be used for different purposes. The problem with this is that you can find it difficult to choose the best silicone sealant for the kind of job that you need to do. You need to choose a multi-purpose sealant for all your sealing needs to be met. With such, it will be possible to seal several surfaces in your home. Also, you need to familiarize yourself with different kinds of silicone sealants for you to enjoy their benefits.
Kinds of Silicone Sealants
The common kinds of silicone sealants are neutral cure, acetoxy cure, high modulus and low modulus. Low modulus is known for requiring lower forces when it comes to stretching it after it cured, in addition to having better movement and elasticity. On the other hand, high modulus is known for being, once cured, more rigid. When choosing the kind of modulus to use, the preferred movement characteristics ought to be taken into consideration. Acetoxy cure sealants have faster cure time and unlike the neutral ones, they are more rigid. They are recommended for non-porous surfaces. When it comes to neutral cure sealants, it is important to note that they have no smell, in addition to being ideal for plastic and metal applications. For various substrates, the neutral cure sealants have excellent adhesion.
In conclusion, the specific application is the most significant aspect of choosing the best silicone sealant. You need to understand what the silicone sealant is going to do.  After knowing this, researching and finding the best sealant will be easy.